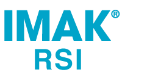 Pil-O-Splint
Don't let carpal tunnel syndrome (CTS) pain keep you up at night. Use Pil-O-Splint for effective nighttime relief.
Rest and night splinting remain the #1 doctor-recommended conservative treatment of carpal tunnel syndrome, and the patented Pil-O-Splint was rated to be the most effective nighttime splint for the treatment of CTS. Pil-O-Splint features two dorsal splints, ergoBeads filled resting pad for palm, soft foam and polyflannel covering. Comfortable to wear all night long.
Additional Information
| | |
| --- | --- |
| Size / Options | Universal, Adjustable |
Questions & Answers
How do I clean the splint?
Hello, Thank you for reaching out to us! In order to care for your Pil-O-Splint, we recommend that you hand wash in cold water, using mild soap and lay flat to dry. Please let us know if you have any further questions and we would be happy to assist you! Best regards, Molly
Date published: 2017-01-12
what is the diffrent uses between pil-o-splint and smart glove pm?
Hi Hesham-Thank you for your question. Both the IMAK RSI Pil-o-Splint and the IMAK RSI Smart Glove PM are nighttime splints for treatment of Carpal Tunnel. The difference between them is that the IMAK RSI Pil-O-Splint comes in an adjustable size (that you can make as tight or as loose as you like) in addition to the universal size where as the IMAK RSI Smart Love PM comes in just the Universal size with a hook + loop strap for the perfect fit. If you have any further questions please don't hesitate to reach out to us at customer.service@brownmed.com Thank you for choosing IMAK products.
Date published: 2015-09-18
My 22 year old daughter has very very small wrists. Which splint would be best to order