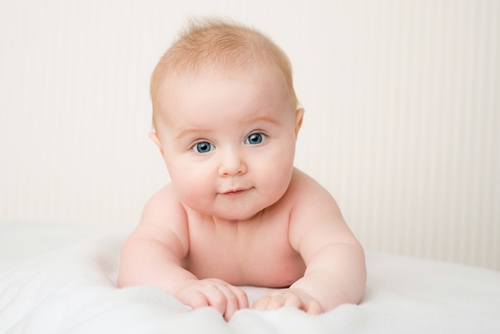 A Harvard Study, released at the end of last year, found that "kangaroo care", extensive skin-to-skin contact, helps premature babies thrive. The
paper
, which appeared in
Pediatrics
, detailed research from a litany of studies. Ellen Boundy, an epidemiologist at the Massachusetts Department of Public Health and the lead author on the team, analyzed 124 different studies published between 2000 and 2014, all of which delved into skin to skin contact as it related to early post-birth care. Some of them included other practices that are sometimes considered part of kangaroo care, such as breastfeeding.
"For premature babies, the results were strongly in favor of kangaroo care."
For premature babies, the results were strongly in favor of this sort of care. The press release from Harvard noted that among newborns weighing less than 4.4 pounds who survived to receive extended skin-to-skin contact, there was a 47 percent decrease in sepsis or major infection, and a 36 percent reduction in the overall mortality rate. Such babies also had higher oxygen levels, lower pain measures and more robust head circumference growth. These results were consistent across different areas of the world, regardless of the income of the mother or the country studied. This research is encouraging for medical professionals.
According to the Centers for Disease Control and Prevention
, the premature birth rate in the United States is just under 10 percent. While physicians have not yet identified all of the reasons that babies are born premature, they have been able to isolate factors that present a positive correlation with pregnancies that do not reach full term. They include:
Race/Ethnicity: African-Americans infants are 50 percent more likely to be born preterm than their white, Hispanic, and Asian counterparts.
Previous pre-term birth
Multiple pregnancy
Uterus or cervix issues
Chronic maternal health issues, such as diabetes
Infection during pregnancy
Use of controlled substances during pregnancy, such as cigarettes or alcohol
A premature birth can happen at any time, even without warning, and could endanger the health of the infant. Preterm birth is the single largest contributing factor in infant mortality, according to the CDC, particularly in children born before 32 weeks. Being born early causes an infant to miss out on vital growth and development weeks, a risk that parents and doctors hope to mitigate through the use of kangaroo care. The Harvard study suggests that it may be working. Dr. Jennifer Peterson, a neonatologist at Cleveland Clinic Children's,
spoke to the local NBC affiliate
about the benefits of skin-to-skin contact for premature newborns. She noted that it could actually decrease their heart rates, improve their breathing patterns and help them tolerate temperatures better. She also said that there even could be benefits in terms of brain development. The goal for the physician, she explained, should be to start initiating that maternal contact as soon as possible. Whenever the baby is stable and ready to be delivered to her parents, doctors should move to do so. While many parents are scared, according to Dr. Peterson, she and her colleagues encourage them not to view their children as delicate, but rather as "small but mighty." While there is not yet any officially guideline concerning kangaroo care in the United States, several state legislatures are considering measures to encourage its broader use.
"Surprisingly, the acceptance of kangaroo care really varies, based on multiple factors, including leadership and policies at the institutions and the health care providers who are on service at that time," explained senior author of the study Dr. Grace Chan, an instructor at Harvard Chan School and a faculty member at Boston Children's Hospital. She found the lack of widespread adoption of these measures particularly surprising, because they don't just benefit premature babies. "While KMC (kangaroo mother care) or skin-to-skin care is particularly useful for low birth weight babies born where medical resources are limited, developed and developing countries are moving to 'normalize' KMC or skin-to-skin as a beneficial practice for all newborns and mothers," said Dr. Chan. The benefits of skin-to-skin contact don't have to stop in the hospital. With
NuRoo
, parents can feel close to their babies at all times.