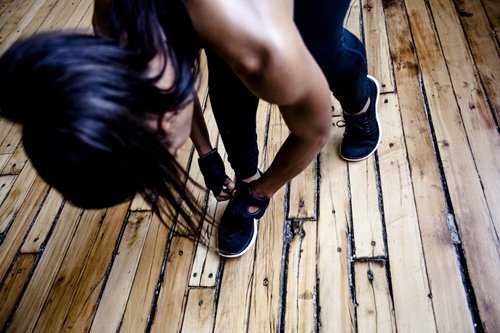 Starting a new workout regimen is an important part of staying healthy, and whether you're a beginner or looking to take your exercise to the next level, it pays to be methodical. Otherwise, not only do you run the risk of getting injured, but you could get disheartened and fizzle out. Use this guide to craft the perfect plan for getting and staying active:
Do your research
Before you go ahead and buy that expensive gym membership, you should spend some time doing a bit of research. You may be able to learn more about different types of exercise and make a better choice instead of just hoping on the treadmill.
The Mayo Clinic reported that you should assess your own health first. Consider your current level of fitness. If you haven't been working out recently, start with walking or yoga. Swimming, meanwhile, can be a good choice for anyone living with arthritis or similar conditions. By selecting the right activity, you have a better chance of sticking to it and being successful with your plan.
Start slow
Another important way to make sure you maintain a new exercise schedule is to not over-extend yourself. Being over-zealous can leave you feeling especially tired or sore, and this can be quite discouraging. If you're serious about turning a new leaf and staying fit, then there's no rush. Start with a modest workout and slowly add on over time. This means keeping individual sessions light and also not forcing the issue and exercising too many days in a row. Give your body time to recover by spending off days stretching.
Treat any pain
If you are working on getting back into shape, then the unfortunate reality is that you could face some stiffness and notice a bit of pain following your first few workouts. Don't let this discourage you, as modest discomfort is perfectly normal. Sharp or serious pain, however, may warrant a trip to the doctor.
Be sure to address any issues after your workout, or you might feel discouraged and deflated. Stretching and icing is an easy way to reduce discomfort. Intellinetix vibrating wraps and other items can apply more targeted relief. Soft vibration massages muscles and joints in a way that soothes pain and offers nearly immediate relief.
Select the right fuel
What you eat before and after exercising can have a tremendous impact on how successful you are. The wrong items will leave you feeling sick or light-headed during a workout, while the right choices can aid in recovery.
"What you eat before and after exercising can have a tremendous impact ."
Fitness Magazine suggested eating complex carbs prior to getting active. This doesn't mean wolfing down an entire plate of pasta, but instead opt for a piece of toast with some peanut butter. Be sure to give your body enough fuel without overdoing it.
Afterwards, eat a balanced meal with plenty of fruits and vegetables to make sure you're getting the right balance of vitamins and minerals. Also remember that staying hydrated is also a critical concern.
Monitor your progress
As important as it is to make a few conscious choices before jumping into a new exercise routine, you also want to make sure you're keeping an eye on how things are going. Not only will this help you improve over time, but it can be a way to identify if it's time to try a new workout.
Use fitness trackers or smartphone apps to log each activity. This quantifies the experience and gives you more insight in your progress. Should you fall behind or find yourself struggling, logs can also be a means of identifying possible changes.
By being methodical about your workout regimen, you can be more successful in keeping pace. Good luck out there!