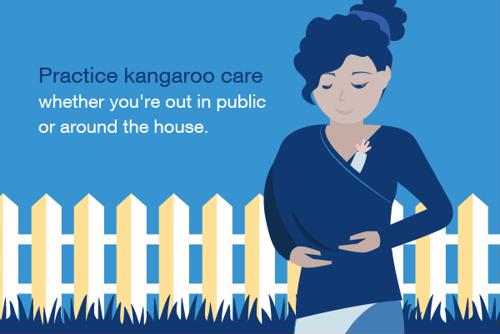 While bringing new life into the world is an undeniably exciting and heart-warming experience, becoming a mom for the first time can be very intimidating. While you'll gather a lot of information from your own mother, she'll probably stick to the basics: how to soothe the baby while crying, lessons for helping your young one sleep through the night, etc.
Here are a few of the less common tips your mother never told you that can be incredibly useful during this new chapter of your life:
Make time for yourself
Your mom probably told you your child will be attached to your hip the first year of its life, but you need to remember to prioritize time for yourself. According to the American Psychological Association, 1 in 7 women experiences postpartum depression, which could result in feelings of lost self-identity. Take time to explore your interests and indulge in the things you enjoy, whether it's hanging out with loved ones or scheduling a night every week for a hobby.
Expect interesting eating habits at first
The average newborn baby eats every two to three hours, but that doesn't mean your child will follow suit. Some babies will cluster feed, or indulge in short feeds close together over a few hours, instead of only eating a few times a day. This is likely caused by a growth spurt. Talk to your pediatrician if you're having issues keeping up with your baby.
Let your partner take over for a while
You carried the baby for nine months on your own, but that doesn't mean you're in this alone. Your baby might favor you in the first couple of months, but your partner can pitch in so you can take a break.
"He's all in, so encourage him to be in charge of bathing, reading, or tummy time (or all three)," David L. Hill, M.D., author of "Dad to Dad: Parenting Like a Pro" told Parents magazine. "They're great bonding activities—and an opportunity for you to take a breather."
Don't be afraid to let your baby cry while you get a break – this time period is important for the baby to learn who the other parent is.
Turn kangaroo care into an opportunity to multitask
Skin-to-skin contact is essential for transitioning your newborn from the womb to the real world. While sitting in your rocking chair and letting your baby nap on your chest all day every day sounds relaxing, it's not always an efficient use of your time. That's where the NuRoo Pocket comes in handy.
It's a babywearing shirt that offers full coverage and mobility so you can practice kangaroo care whether you're out in public or around the house. This newborn carrier involves no wrapping, tying or knotting; just cross and hug your baby in the soft, breathable fabric and get back to chores or taking advantage of this new form of "me" time.
Learn more about the NuRoo products offered by Brownmed today.