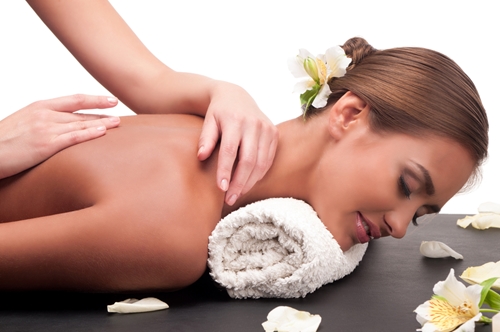 There are all sorts of tools and items that can be incredibly helpful for individuals living with arthritis. With the holiday season quickly approaching, finding the perfect gift for a friend or family member with the condition can extend well wishes and also make a big impact. There are all sorts of items to choose from, but here are some of the best gift ideas for anyone living with arthritis:
Keyboard wrist cushion
Conditions like arthritis or carpal tunnel impair dexterity and can be painful. For individuals who spend lots of time at a computer as part of their work, the stress of typing for hours on end can exacerbate discomfort. A supportive cushion is the perfect way to alleviate stress on the wrist and hands.
"A supportive cushion is the perfect way to alleviate stress."
The IMAK Ergo Wrist Cushion for Keyboard, for example, is ergonomically designed to offer maximum support. Soothing beads and a unique design work together to elevate the wrist and arms.
For someone living with arthritis, the keyboard cushion massages the wrist and reduces discomfort.
Electric kitchen accessories
Sometimes simple tasks can be much more difficult due to arthritis. Health found that electric versions of common household items make great gifts for anyone living with arthritis. These can make otherwise tricky or painful tasks much easier and less stressful. An electric wine opener, for example, makes what can be a challenging task considerably more straightforward. Other items, such as electric can openers, hand mixers and even knife sharpeners are great gifts for anyone who spends time in the kitchen, but for people living with arthritis, these can be especially useful.
Artisan tea
A warm cup of tea isn't just a great way to relax on a cold winter's day. According to the Arthritis Foundation, this drink has a number of health benefits that directly aid those living with the ailment. First, tea has been shown to have anti-inflammatory proprieties. Green tea in particular protects cartilage and other parts of the body from inflammatory agents. This can cause great relief when struggling with pain or discomfort. Tea has also been found to boost the immune system.
Some individuals with more advanced forms of rheumatoid arthritis may be prescribed medications that have immunosuppressive proprieties. This makes them more prone to getting sick, and a warm mug of tea can be a way to overcome this. Whether it's an interesting new brew or an old favorite, tea makes the perfect stocking stuffer for anyone living with arthritis.
Vibrating gloves
Another effective way to reduce pain caused by arthritis is vibration therapy. This can improve blood circulation and warm inflamed joints. There is also evidence that this disrupts or confuses pain signals being sent to the brain and overall creates a soothing sensation. Intellenetix Vibrating Gloves make an excellent holiday gift because they are stylish and sensible while also providing immediate relief to arthritic pain. These are available without a prescription and provide lasting relief in just a few minutes.
Gift certificates to fitness centers or massage parlor
Regular exercise is an important way to reduce pain and discomfort from arthritis and other conditions. Strength building activities can target specific parts of the body, while good cardiovascular health can limit inflammation. A gift certificate to a nearby gym is an excellent idea because it allows your friend or family member a chance to swim, lift weights or do other helpful exercises.
Massages are great for treating serious pain, and for that reason they represent another smart gift certificate purchase. A single session can relieve tension that exacerbates arthritis and there are certain locations that specialize in minimizing discomfort.